Toronto (Etobicoke), Ontario
Jim & Lynda Mackiewicz
We're passionate about birds and nature. That's why we opened a Wild Birds Unlimited Nature Shop in our community.
Toronto (Etobicoke), Ontario
5468 Dundas Street West
Toronto (Etobicoke), ON M9B 6E3
Phone: (416) 233-3558
Fax: (416) 233-3293
Email: Send Message
Store Hours:
Mon - Fri: 10:00 am - 6:00 pm
Sat: 10:00 am - 5:00 pm
Sun: 12:00 pm - 4:00 pm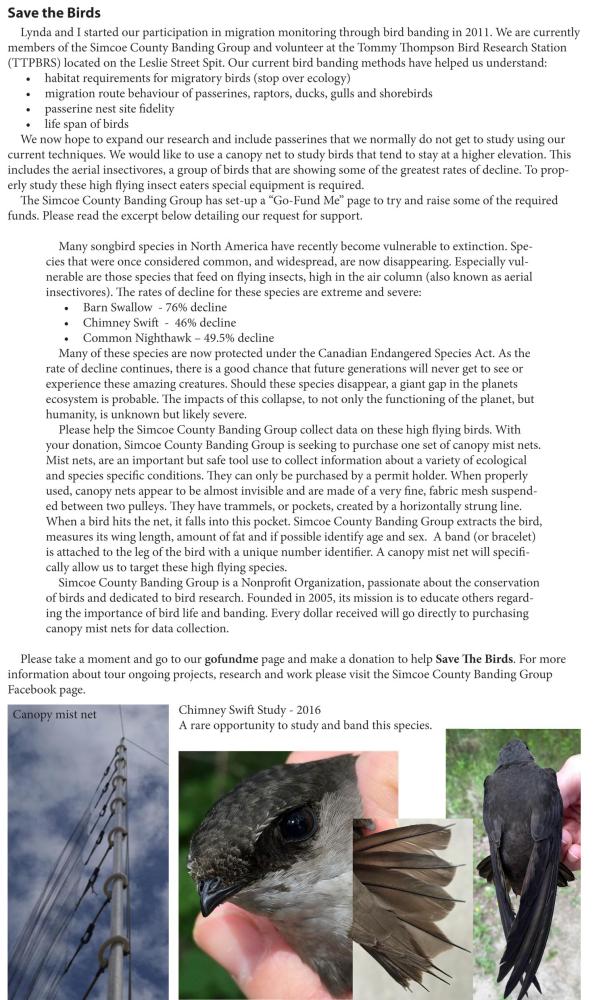 Receive our email
Sign up for email from Wild Birds Unlimited in Toronto including our exclusive BirdTracks newsletter. Please note, we consider your email as confidential and we will never share or sell your email.