Birding in the City - East Point Bird Sanctuary
Spring is the time to find parks, conservation areas, gardens etc. that might lead to some exciting spring migration bird watching. We think we may have found one of these locations. The East Point Bird Sanctuary is located about thirty minutes east of Etobicoke. Take the 401 east, exit at Morningside and go south, turn left at Lawrence (east), turn right at Beechgrove Drive (south) and follow along into the sanctuary parking lot.
As we were following Beechgrove, just before it jogs to the left, Lynda noted our first migrant for the day, a Gray Catbird perched on a fence. We pulled into the parking lot and were greeted by the aerial acrobatics of two male Cardinals battling for territory. As we started to get out of the car, as if on cue, an American Crow flew into a tree beside the parking lot and proceeded to "caw" with great diligence, either a welcome to come and enjoy a great day of birding or get lost your bugging me.
We chose to continue. The sanctuary is sixty hectares and is comprised of meadow, forest, wetland and lake habitat. We started our hike by following the trail at the south -east end of the parking lot.
The trail is easy to walk and follow. It starts by skirting the wetland habitat featuring a small pond. A Wood Duck house is located in the pond but Wood Ducks were not present. The trail continues around the pond and then takes you into a nice meadow. As we started into the meadow three Crows flew by and six Double-crested Cormorants. As we brought our binos down from the sky a small dark shape zipped past us, we followed the dark flash into the scrubby underbrush to find a White-throated Sparrow busily flipping leaves over. His antics kept our attention until a familiar song of up-and-down-trills started just ahead of us, the Song Sparrow was in fine form. Of course the background chorus was the Red-winged Blackbirds that could be heard from the parking lot.
As if to call attention to their berry gathering we heard the high-pitched tseeeee of the Cedar-waxwings in a small tree to our right. The waxwing is such a pretty bird. We watched the small flock for several minutes until they flew off but before we could change our view a small flock of mixed male and female Brown-headed Cowbirds took over the berry roost. Given the right reflection of sun off the males feathers they do have a nice shimmer of colours.
We continued and the activity got a little more quiet, some more Song Sparrows and another small flock of Waxwings. We then reached the trail end by a stadium and heard quite a loud shrieking. We watched a Grackle chasing a male Northern Flicker. The Flicker grabbed a branch and stayed put almost above our heads and as we were watching him some dark shadows crossed the ground, four Turkey Vultures started soaring through the area, they came low enough for us to easily see their bright red heads and bone white beaks through our binos.
We were going to follow a small trail through the woods but it was very muddy so we returned, luckily we did. The Flicker was still above us, it seemed exhausted, but now in the trees all around us was a call we had become familiar with while at the Tip at Longpoint, Golden-crowned Kinglets seee and Ruby-crowned Kinglets chidit were numerous, fond memories of the fall. Mixed in with the Kinglets were Black-capped Chickadees, their usual clown-like selves.
We backtracked and made our way to the bluffs. Fluttering along the trail was a pretty little blue butterfly, a Spring Azure (?). From the bluffs you can look down onto Lake Ontario and the lake was dotted with Red-breasted Merganser and Bufflehead. The scenery is very nice and we got numerous sightings of Tree Swallows. The trail follows along the bluffs and about halfway back to the return in-land we were actually startled by an explosion of motion and screaming, two Belted Kingfishers had (we assume) left their burrow on the bank when we got close to their nest. We watched for a few minutes, I wanted to get a picture, but no luck. We followed the trail back to the parking lot and quickly took a look at what was causing the occasional sniff of odour on the wind. Beside the park is the Highland Creek Sewage Treatment plant. But that's OK because sewage lagoons make for great birding!
Happy Birding!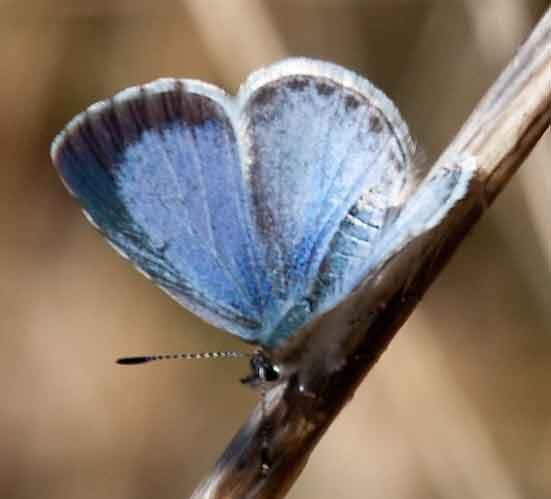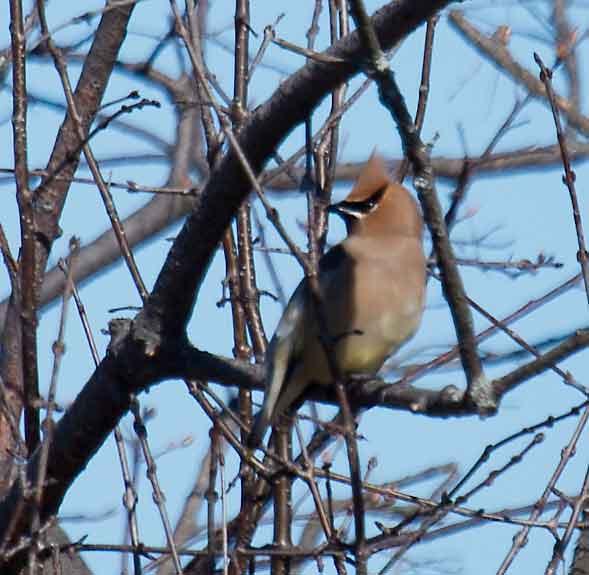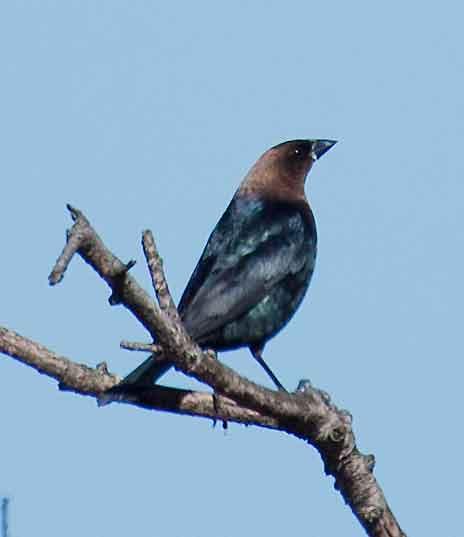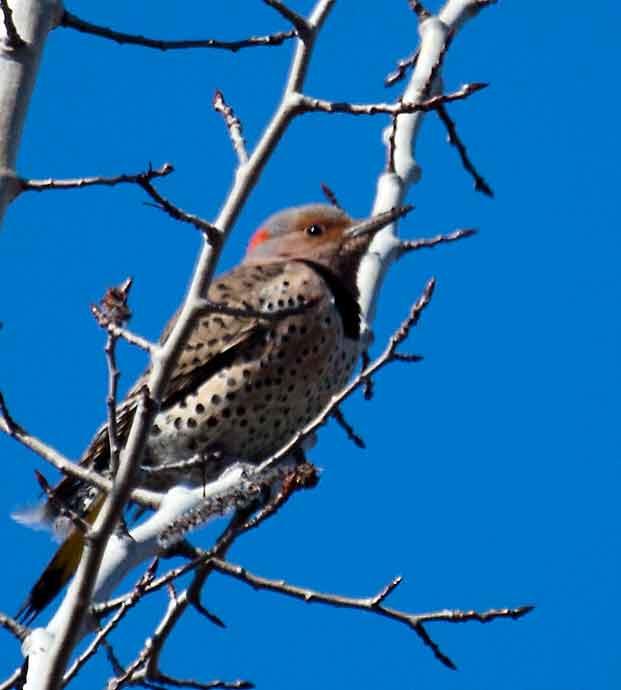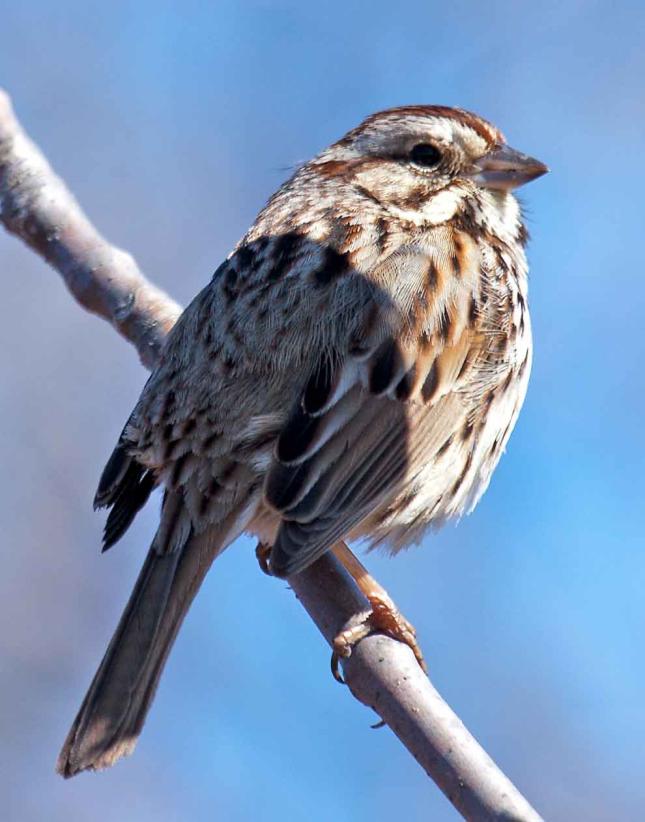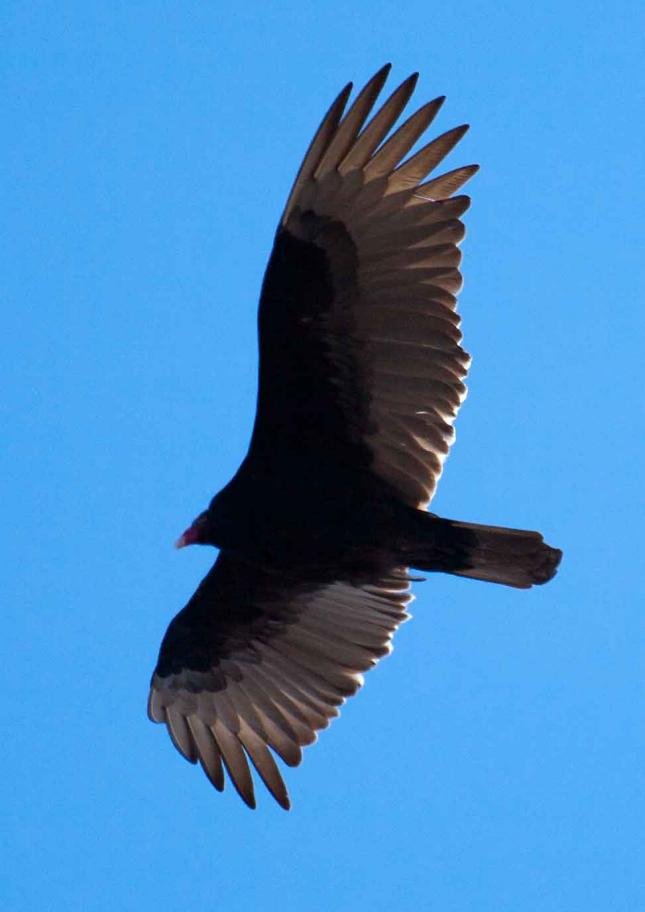 Receive our email
Sign up for email from Wild Birds Unlimited in Toronto including our exclusive BirdTracks newsletter. Please note, we consider your email as confidential and we will never share or sell your email.