FIELD NOTES FROM AN UNINTENTIONAL BIRDER - a memoir
by Julia Zarakin
The reviews are in:
"Zarankin's thoughtful and witty anecdotes illuminate the joyful experience of a new discovery and the surprising pleasure to be found while standing still on the edge of a lake at six a.m. In addition to confirmed nature enthusiasts, this book will appeal to readers of literary memoir, offering keen insight on what it takes to find one's place in the world. (From Douglas & McIntyre)"
"An uplifting memoir for birders and nature enthusiasts." (Kirkus book reviews)
"For Julia Zarankin, it was the common red-winged blackbird. That lowly bird struck her as magnificent the first time she noticed it. It had "unexpected vermillion patches" on its wings and a sound "so primal it left me marveling: this was as close as I'd ever stand to dinosaurs." This sense of wonder in the ordinary permeates "Field Notes From an Unintentional Birder," a thoughtful, engaging and sometimes humorous memoir that documents Zarankin's evolution from shy novice birder to confident expert." By Laurie Hertzel Star Tribune
Lynda and I met Julia at Tommy Thompson Park Bird Research Station (TTPBRS) in the fall of 2014. We had just started volunteering at TTPBRS in the fall of 2014 to continue our bird banding training. We had volunteered along side of many scribes in the past and scribed ourselves many times. We started our training at the Long Point Bird Observatory (LPBO) in 2011 and the first part of your training is learning how to scribe. So when met Julia as the scribe and realized that she could scribe for multiple banders at once we were impressed, it can be a daunting assignment. A little hint, when Julia refers to the TTPBRS volunteers who are "nature store owners", that is Lynda and I and the "Lynda" who extracts a Saw-whet Owl is the same Lynda. We both found it to be a fun, easy and enjoyable book to read. Highly recommended.
Cost $24.95. To order please call the store - 416-233-3558 or email [email protected]
Julia dropped by the store and signed some copies, we have a limited number of signed copies available.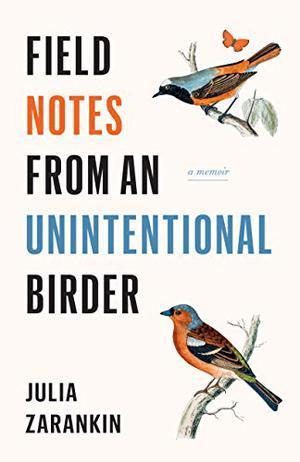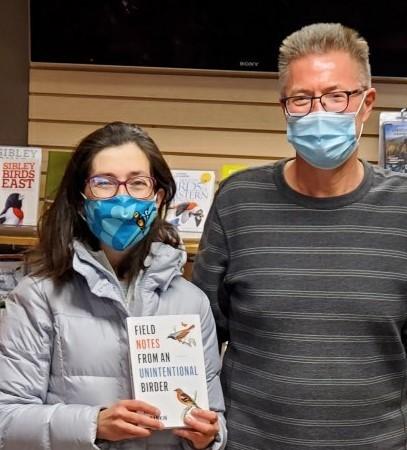 Wild Birds Unlimited Toronto Email
If you would like to receive our exclusive WBU Toronto emails providing you with information on store events, sales and informative bird and nature related information sign up and receive our email - WBU Toronto Email.