5468 Dundas Street West
Toronto, ON M9B 6E3
Across from the Swiss Chalet

(416) 233-3558
Open Today Until 6:00 pm
| | |
| --- | --- |
| Monday | 10:00 am - 6:00 pm |
| Tuesday | 10:00 am - 6:00 pm |
| Wednesday | 10:00 am - 6:00 pm |
| Thursday | 10:00 am - 6:00 pm |
| Friday | 10:00 am - 6:00 pm |
| Saturday | 10:00 am - 5:00 pm |
| Sunday | 12:00 pm - 4:00 pm |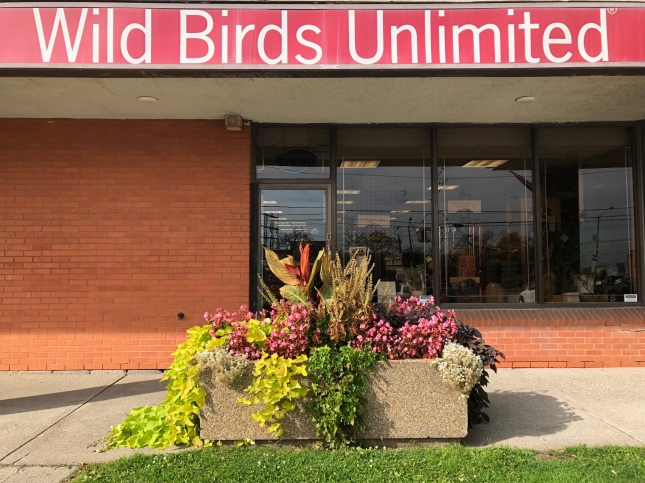 Jim & Lynda Mackiewicz Franchise Store Owners
View Our Store Site

Shop us online to have fresh bird seed delivered right to your door, or order ahead for free, quick in-store pick-up. Shipping is $12.99 per order or FREE when you spend $99 or more (additional fees may apply to some postal codes). 2 lbs. free No Mess bird seed with first order placed online!
Note: To access your DSC Membership pricing, you MUST use the email address we have on file to create a profile and login online. If your email address has changed or you want to reconfirm you email address on file please give us a call at 416-233-3558.
Introducing FeederScaping!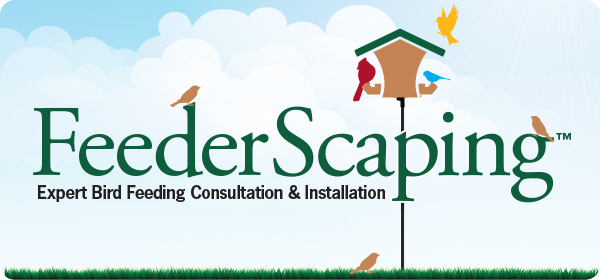 Wild Birds Unlimited is Now Offering FeederScaping™ Services
Whether you are just starting the wonderful bird feeding hobby or want to improve your current bird feeding experience, our new fee-based FeederScaping services will help you maximize your enjoyment of feeding and observing birds.
Our Certified Bird Feeding Specialist™ will come to your home, evaluate your yard and help you create a plan to attract the widest variety of beautiful songbirds. We will also install your new bird feeding station and you are ready to go! Our specialist will also provide expert advice to keep squirrels, raccoons and other critters away from your feeders.
Bring more joy into your life by using our Certified Bird Feeding Specialist for trusted local advice and FeederScaping Services.
Schedule Now!
Call (416) 233-3558 for details and to schedule a FeederScaping appointment.
Bird Food Sale - Now through October 14, 2018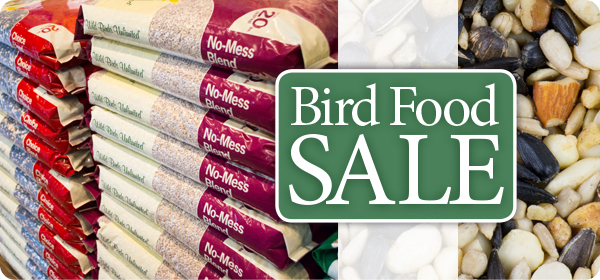 Offer a Variety of Foods to Attract More Birds! All Bird Food on Sale Now!
WBU Seed and Seed Blends: We offer a variety of seed blends regionally-formulated for the birds in our area. Our blends contain no fillers - just foods your birds will love!
Seed Cylinders: Birds will flock to this tidy food option. Made of seed, fruit, nuts and suet nuggets, our cylinders are sure to please!
Bark Butter: No bird food attracts more species of birds than Jim's Birdacious® Bark Butter®, a spreadable suet that can be easily smeared on tree bark or a Bark Butter Feeder.
Suet and Suet Cylinders: A wide variety of birds will enjoy dining on our suets and cylinders. Only the finest rendered beef suet and ingredients go into our suets. They are truly irresistible to the birds.

15% OFF All Bird Food*
Daily Savings Club Members: Don't forget you save 5% off sale prices.

*Valid only at the participating store(s) listed. One discount per purchase. Offer not valid on previous purchases or sale items. Offer valid in-store only now through October 14, 2018.
---