Best Places to Bird In Ontario
Authors Kenneth Burrell and Michael Burrell
Best Places to Bird in Ontario covers the top 30 birding destinations in Ontario, with up-to-date information on hard to find species, directions, birding tips, and much more! Each chapter/region covered has an in-depth overview to the region from a birding perspective, as well as a site guide with directions, colour maps and photographs for each chapter. This exciting new guide, Best Places to Bird in Ontario, will help you plan your best and most successful bird watching trips ever!
Cost $24.95. To order please call the store - 416-233-3558 or email [email protected]
Check out the Burrell Birding website to learn why the authors are two of Ontario's leading birders.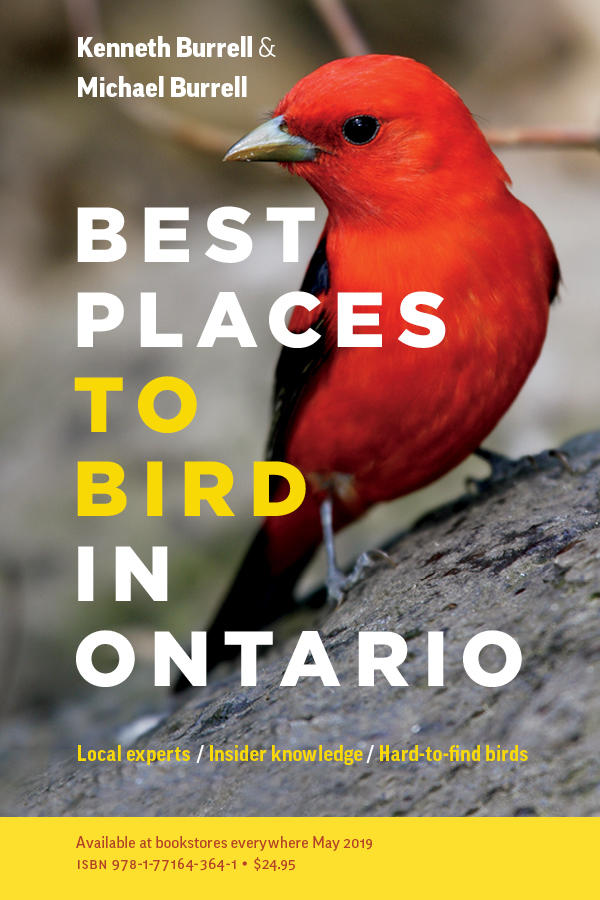 Wild Birds Unlimited Toronto Email
If you would like to receive our exclusive WBU Toronto emails providing you with information on store events, sales and informative bird and nature related information sign up and receive our email - WBU Toronto Email.