20 Years Ago our Grand Opening
Lynda and I purchased the store in January of 2001 and in the late spring we had our grand opening. As part of the festivities the Tottenham Falconry Centre brought a Harris Hawk, Barn Owl and baby Eaglets. And we had the biggest Chickadee of them all join us, Dee Dee the official WBU mascot. The journey was now under way.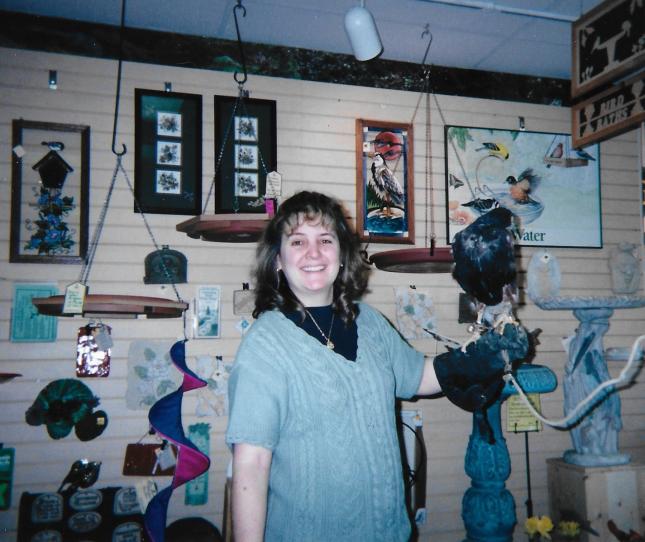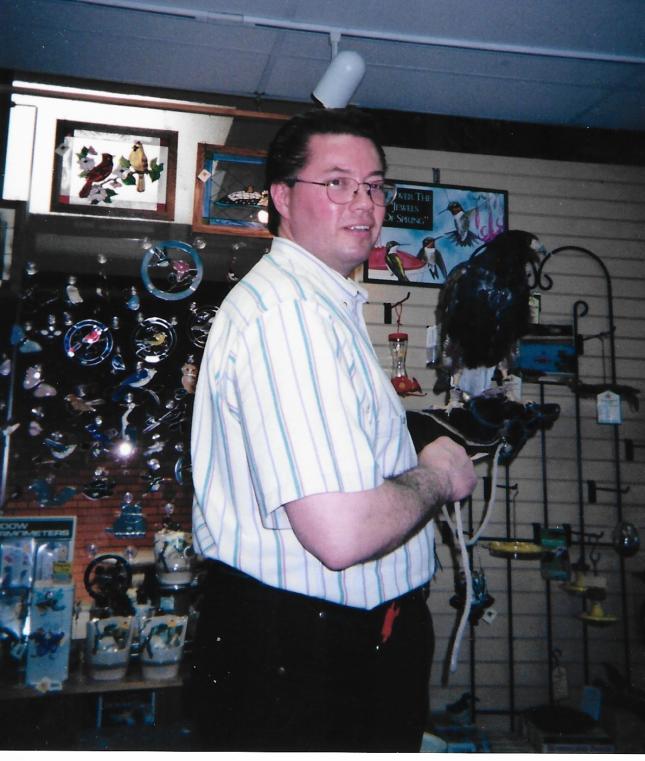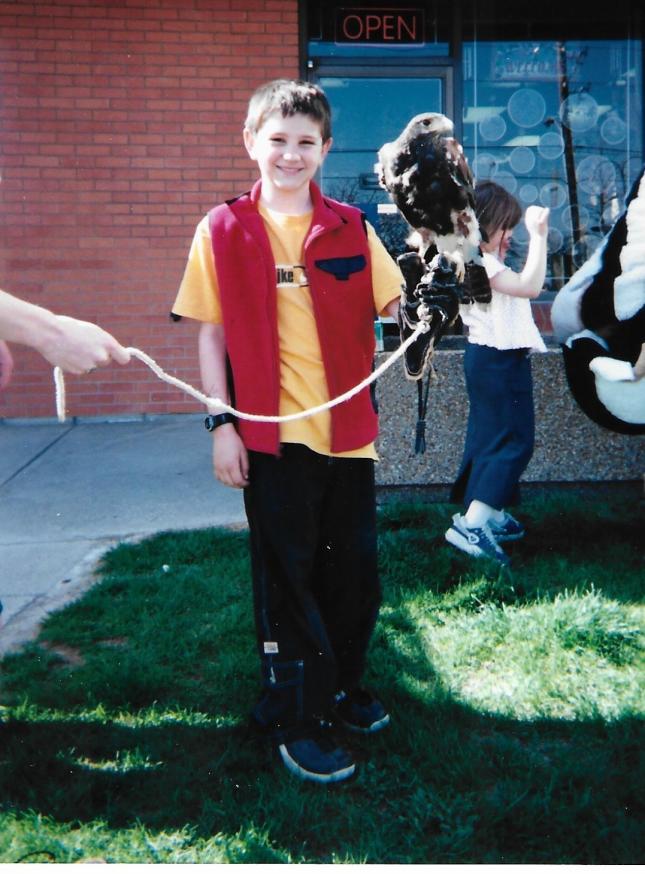 Lynda with the Harris Hawk Jim with the Harris Hawk Greg (our son) with the Harris Hawk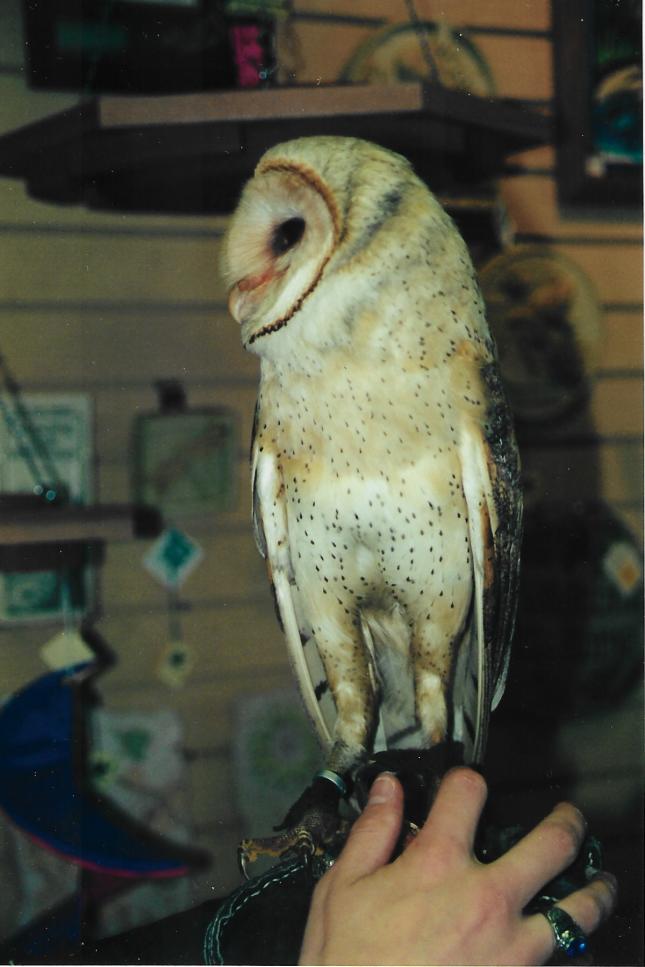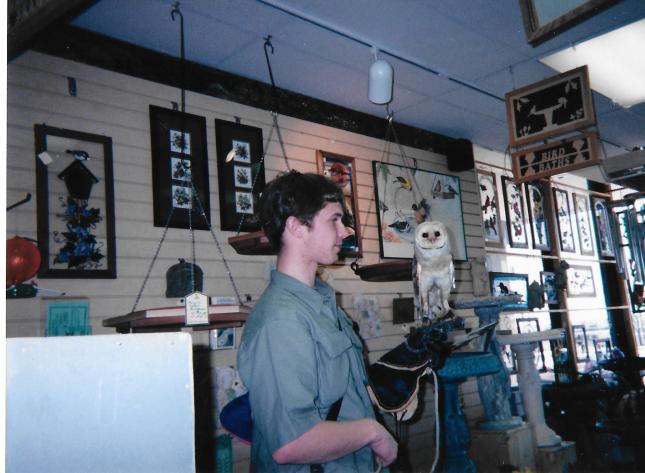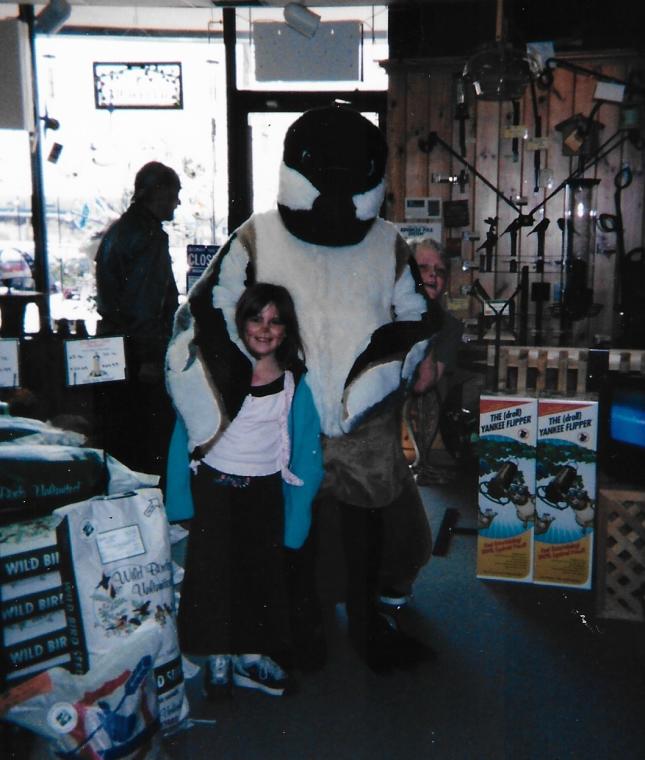 Barn Owl Customer Questions and Answers Sam (our daughter) with Dee Dee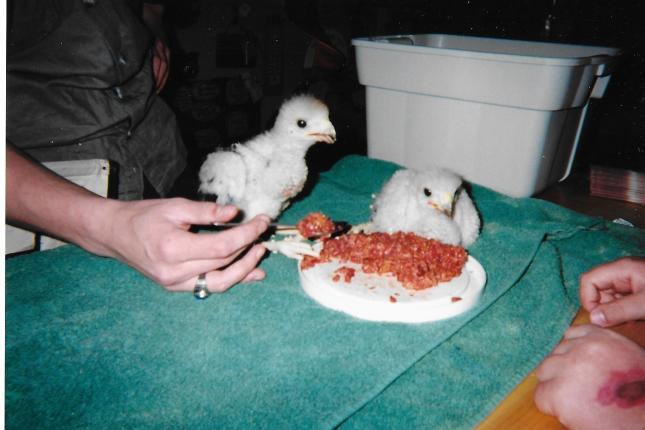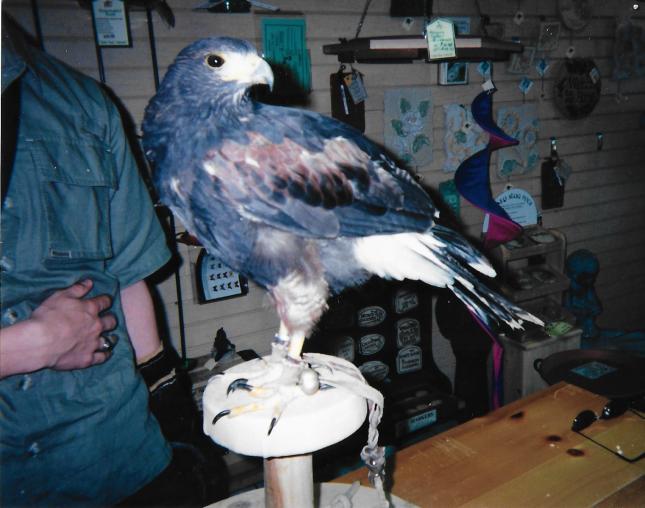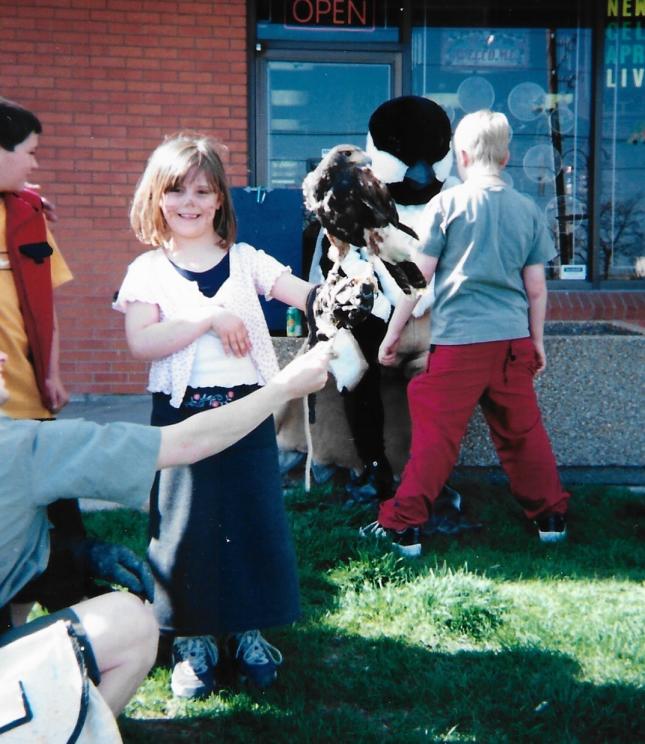 Bald Eagle Eaglets and lunch Harris Hawk Sam with the Harris Hawk

Dee Dee the WBU Mascot At the End of a Fun and Exciting Day
Wild Birds Unlimited Toronto Email
If you would like to receive our exclusive WBU Toronto emails providing you with information on store events, sales and informative bird and nature related information sign up and receive our email - WBU Toronto Email.