WBU Toronto Events
November schedule:
Saturday, November 09 - 9 am to 10 am - Birds and a Coffee
A get together with like minded people who are passionate about their birds. A chance to share stories, experiences, tips and tricks and some favourite pictures. If you have a few pictures you would like to share send them to us and we will be able to show them on the TV for all too see. Please email your pictures to [email protected] Coffee and snacks provided but please bring a coffee mug with you.
Saturday, November 16 - 12 pm to 4 pm. Wild Ontario - Live Birds of Prey
Wild Ontario will be joining us in store with live birds of prey. You will get to see a selection of magnificent birds of prey (raptors) close up. The trained volunteers will,be able to answer your questions about these birds and of course bring your camera for photos. For more details about these birds go to Wild Ontario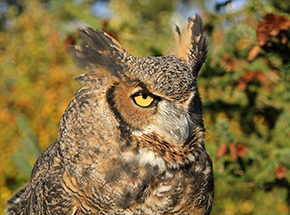 Sunday, November 17 - 12 pm to 3 pm. Birders Nearby App founder Robert Baumander
Robert will be in the store to talk about this new and exciting app. Learn about the app, how it works, why owl sightings are not allowed. "Simply put, Birders Nearby is the first Social Networking App exclusively for Birders. While using the app you will be able to discover, in real time, the birds that are being seen nearby, with directions to the exact location of the target bird. You will be able to communicate with birders nearby as well and enjoy birding in a new fun way". For more info go to Birders Nearby.
Saturday, November 23 - 12 pm to 4 pm. Local Children's book authors Anna Pierri and Jim Chapel
Children's Author's Anna Pierri and Jim Chapel will be in the store. Come in meet, talk to the author's, buy some great kids books and get them signed.
Anna Pierri and Buster Bartholomew Benjamin Brown or BBBB can help parents and teachers handle the topic of bullying and respect for peoples property. The first book, Buster Bartholomew Benjamin Brown and the Schoolyard Bully is a strong introduction to the concept of bullying through easy-to-read rhymes and vibrant cartoon-style illustrations. "The book's message regarding bullying is one that parents should want their children to know and practice," says CM Magazine. And then continuing the theme with BBBB in Buster Bartholomew Benjamin Brown and the Graffiti Mystery a simple message of respecting other's property is presented once more with poetic text and vibrant cartoon-style illustrations.
Jim Chapel author of Five Bird Friends has been a Canadian educator for over 20 years and has enhanced the Life Science component for the Ontario curriculum by offering creative and dynamic science presentations. Jim will be in the store to talk about his fun and educational book, Five Bird Friends. A great book for the classroom and for children and parents at home. The following is an excerpt from an educational book review service "Canadian educators Chapel and Porter offer several parallel lessons in this brief work...Included are guidelines for various activities, including sense-related ones, plus a generously over sized format, making the book ideal for classroom use...Ireland's detailed, realistic, full-page color illustrations are beautiful and lively... An attractive and useful teaching tool."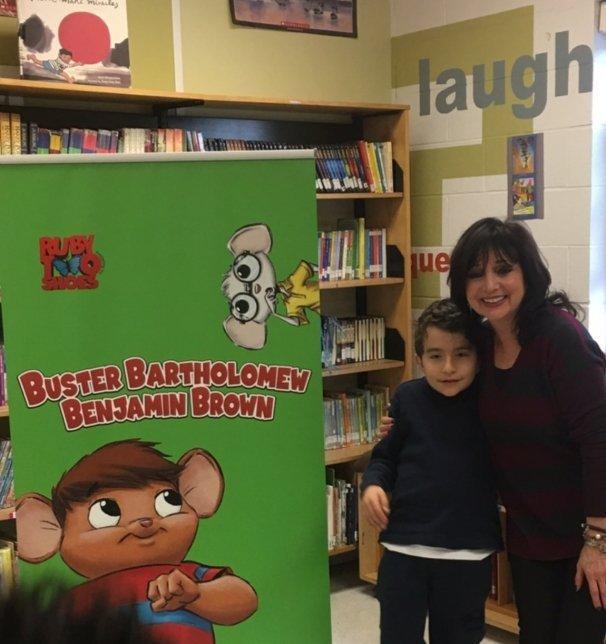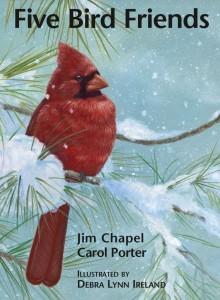 Wednesday, November 27 to Sunday, December 01 - Customer Appreciation Open House.
Details to follow. Look for updates on this webpage.